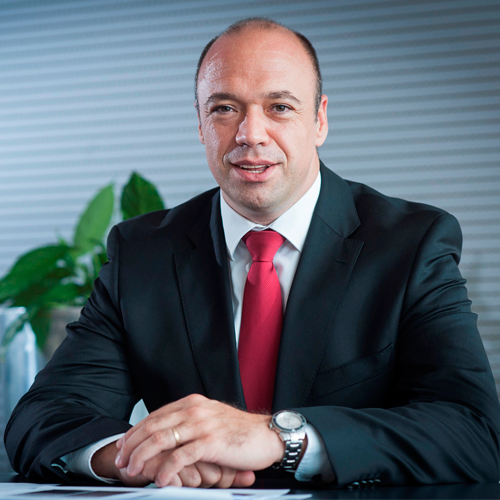 Block 2
On his arrival at Société Générale Bank, Aleksandar developed and now manages the first digital branch in Serbia, launched in 2015. This important project facilitated the provision of the first fully digital (paperless) banking products, whereby the credit or deposit agreement is entered into in the form of an electronic document.
Through his role as vice-president of the E-Government Alliance, which is part of  NALED (the National Alliance for Local Economic Development), Aleksandar has contributed to the establishment of the regulatory framework that has made it possible to enter into contracts for banking products using two-factor authentication, as well as to the preparation of a regulatory framework for simplifying the KYC (Know Your Customer) procedure, which eliminates the need for the customer to be physically present.
He gained his prior experience in banking at Raiffeisen Bank in Serbia as director of alternative sales channels (e-channels, Contact Centre, CRM, sales representatives etc.), as well as at the Nacionalna Štedionica bank in Belgrade, as associate for card transactions.
He is a traffic engineer by profession having graduated in 1999 with an 8.46 average, and is a manager and innovator. He is often invited to talk at international conferences.
He does not consider digitalisation a choice but an inevitability, and an opportunity for Serbia to become a better place for all its citizens to live and work.
He lives and works in Belgrade and is married with two children.